Bringing resort living to everyday life.
Creek Crescent is a stylish 22-story residential tower that includes a four-story world-class amenity podium, sophisticated one-, two- and three-bedroom apartments, elegant townhouses along the boardwalk, and landscaped utility areas on the main street side. The tower and podium have been carefully designed and positioned to maximize views of Dubai Creek.

Dubai Creek Harbour – An island in the heart of the city
The Island District is a waterfront development that combines luxury housing with attractive leisure and entertainment facilities to create a world-class waterfront community.
A world-class waterfront community will be created. With its lush central park, beautiful marina, yacht club, and five-star hotel, the district will be a popular destination for residents to enjoy breathtaking views and memorable experiences.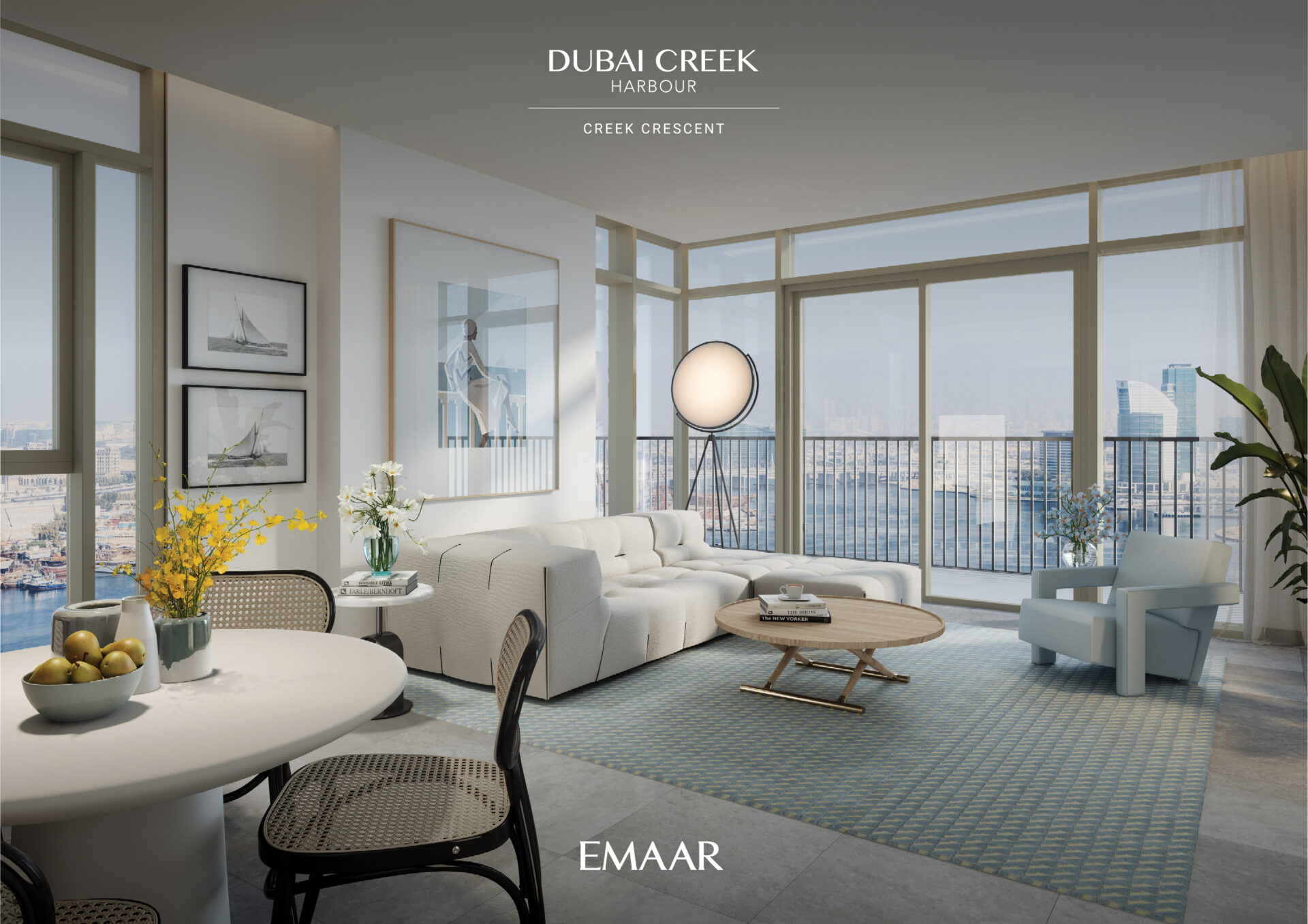 *Fees applicable to Dubai Land Department are as follows
4% of the property price + AED 3,000
*Prices and availability are subject to change without notice.
*Expected completion dates are subject to change.